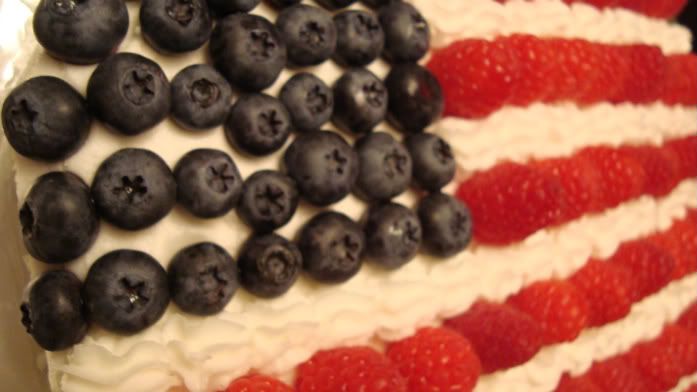 I made this cake last night to celebrate
America
on this special day.
It is also the first day of the
Puyallup
Fair. Rumor has it that it is the 7
th
largest fair. Jake
gets
to work the American Family Insurance booth tonight ( I
have
to). It's going to be crazy.
P.S. Check out what time I posted this post.....I honestly didn't do it on
purpose
either.