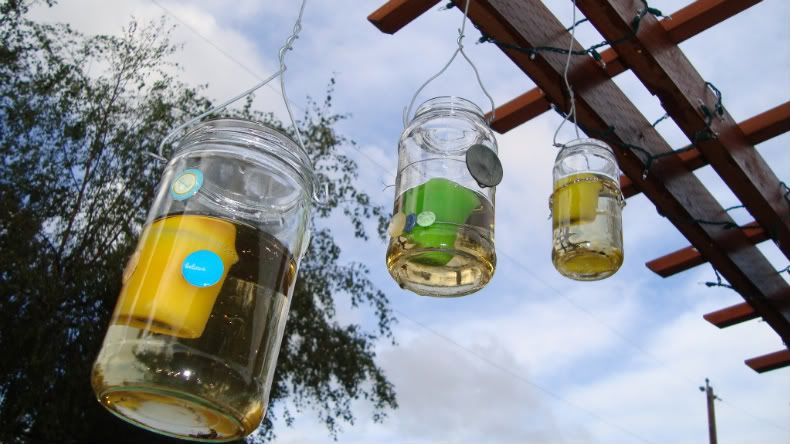 This is how much it rained yesterday.....I have a feeling I may have many posts about the rain because it is raining right now too.
Yesterday I danced in it.
It was really warm, romantic, and fun. Not really. It was quite the opposite actually. I guess if it were warm it would have been a blast.
I made these "lanterns" when Jake made me the trellis in our back yard. They turned into rain catchers pretty quick.