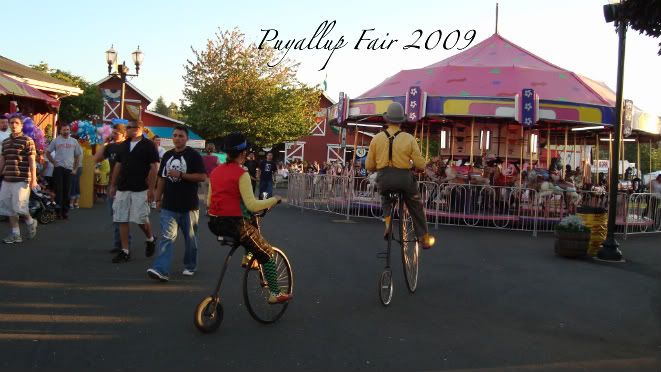 Jake and I
have a bet
going the entire month of September....who can spend less money. Of course food is split, but we only gave each other a certain amount of money to spend on gas and everything else and once it's gone, it's gone. (and this certain amount is pretty small).
So Saturday night we went to the fair
(for fun this time)
. Our landlord is a stockholder in the fair and sent us some of her
free tickets
a few weeks ago. So we walked to the fair to avoid the $12 parking and got in free. We spent a few hours looking at stuff and even ran into a few friends.
The thing in the middle is a
giant pumpkin
that someone carved into a face. Then we found a ride that we couldn't pass up... It was one that spun, went upside down, spun, went backwards, spun, went forwards, and spun. It was really fun to hear Jake
scream like a little boy
....it was rad.
And worth the money.