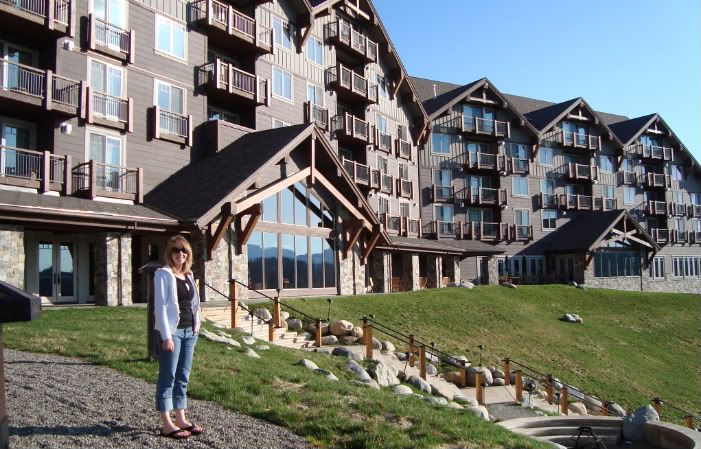 We will be here for a night.
I almost decided not to go with Jake to this "Build Business" meeting....but a free night in a resort hotel in the middle of the mountains, I decided not to pass up. Work is
Jake's
life and when he can take me along it makes it that much better.
The first time we went to this meeting was in April.
We thought it would be warm
because it is in Eastern Washington. It was freezing and my
capris
and flip flops didn't provide much warmth. I didn't bring a book, walking shoes, work out clothes, a swim suit, or a bike last time.....but I am happy to say I have learned my lesson and the car is loaded down. It will be fun, even if its only 1 night. I will bring you back
souvenirs
(pictures).