Until I turn 23 (which Tiffany is super excited for). So this is one of the early gifts my Pops made for me.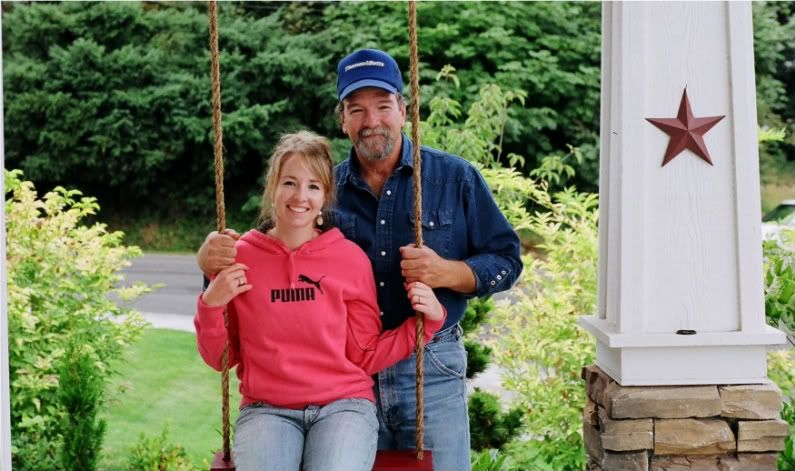 He informed me at Home Depot that I would have to buy the material but he would make it for me.....along with moving the lawn, fixing the lawn mower, pruning the pear tree, fix both the flood light and power converter, sweep the garage, and purchase
ONE TON
of food.
.
I had told my dad that I really wanted a porch swing. We talked about where we would hang it and some other logistics. Just like many of my ideas, one thing leads to another, and
BAM
, a stroke of
genius
hits me like a freight train. I will hang a
SWING SWING
from my porch. Yes, one like on a swing set.
.
At first I felt very misunderstood, but it wasn't until we picked out all of the material and starting hanging the swing that the boys agreed that I was
genius
. Now every little kid (and grown-ups too) turn their heads to MY porch swing as I
swing the afternoon away.
.
Of course I couldn't have done it with out my dad, but I will try to claim this project as my own!