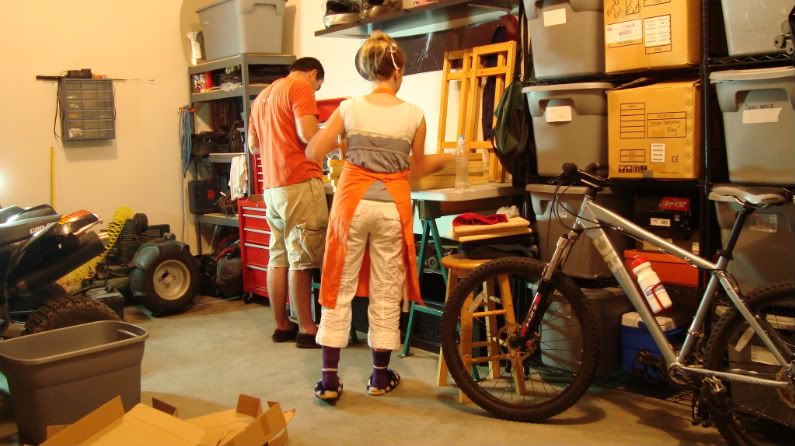 This was us staining my
OTHER
birthday present from my Dad (that we picked up from
I
K
E
A
) that we stained in our awesome garage on Jake's awesome table.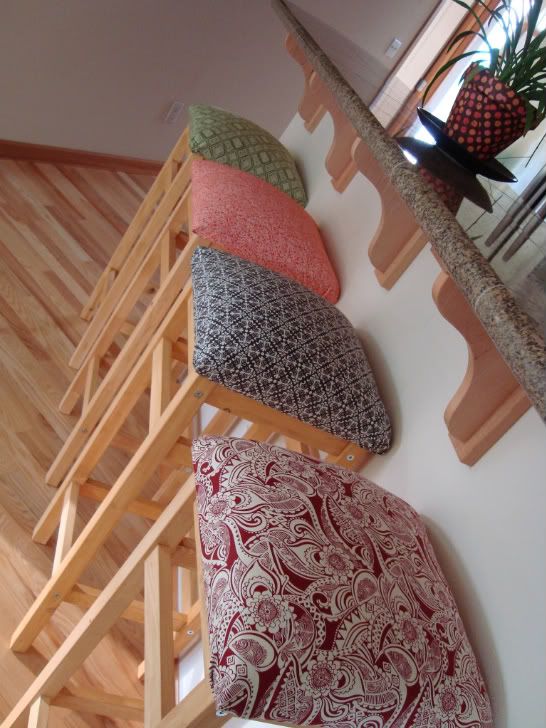 We picked out some awesome fabric from Joann. I really
LOVE the color

and

designs
.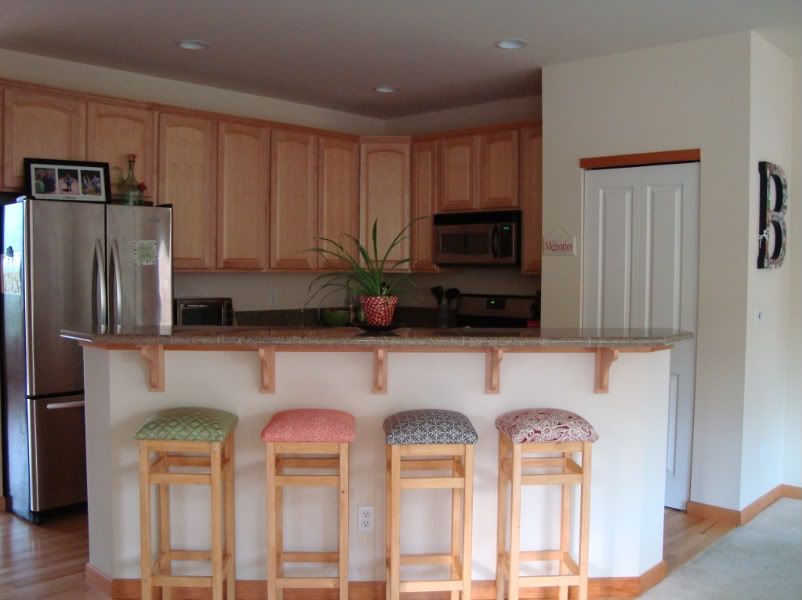 And this is how they turned out. I love them and can't stop looking at them. Before there was nothing to sit on (okay, maybe one stool that wasn't even tall enough)... but these $12.99 stools (and some beautiful fabric)
make my life
happier
. I also felt as though my porch swing needed some company...so I made some things:

I made the stick pumpkin out of sticks! Okay, the stem is a rose bush stem that we had to cut off and I saved just in case I would ever need it, and the other sticks are from a group of small dead bushes (that were already dead when we moved in) that I cut off months ago and saved just in case I would need them too! So I just hot glued two small sticks together to make longer sticks and glued those to the stem. The red stool was the old short one that just got replaced by my new beautiful ones....but I spray painted it to match the swing. ( I almost just spelled swing sweeng). I bought the orange pumpkins on sale for super cheep and the red love seat is from our back yard. My swing is no longer lonely and it hardly cost me anything.