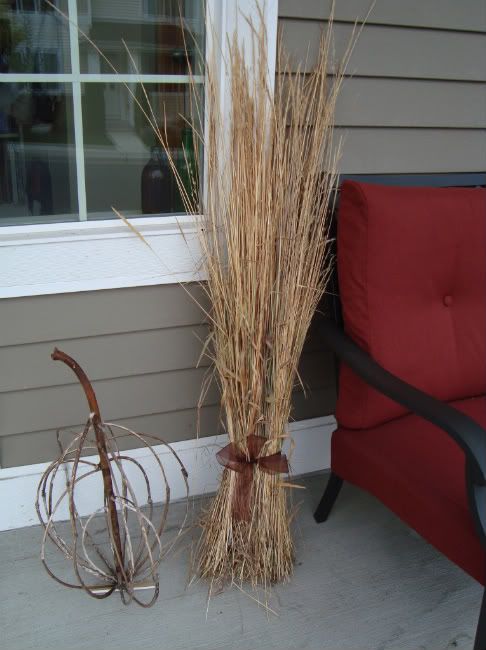 When we went to Sunkadia a few weeks ago, I picked up some treasures. The pine cones and all of this grass was laying on the wood floor in our entry for a couple weeks. The first week they were laying there I had
every intention
of making the projects I had in mind for them. When I came to the realization I wasn't going to get it done, I put the pine cones and the grass on top of the washer and dryer (just to get them off of the floor). Then last weekend I was doing laundry and moved everything to the garage.
.
I wasn't feeling so hot that day and was just
hanging out inside.
I had made some homemade mac and cheese and went to go find Jake to call him in. I could see him through the front window and went to open the door. I saw that he had done something for me that I had been
meaning to do for a while

.
He had bundled up all of the grass and tied that bow all by himself. I had never told him my ideas for the grass either. (he even picked out the ribbon) He is amazing.
.
I had always wondered if I would be the mom that went around after my kids and re-did things that they had done. Now I know...
I'm not going to be that mom.