For the month of September Jake and I had the no spending contest. I think
I lost
because last
Friday
I bought some new shoes for work. But I have a feeling that
I am going to win
for October.....because it is my birthday month.
(And Jake might do some gift giving/making)
I have a tendency to feel like I am entitled to a
birth-week
celebration. One day isn't long enough to get everything in.
Last night (at girls night) I got a text that said this: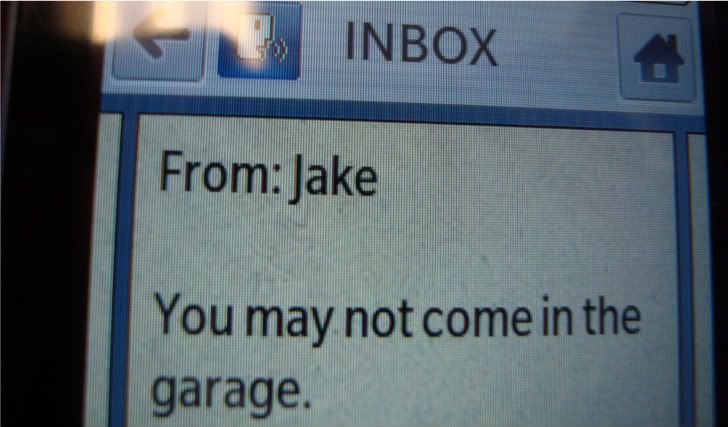 I came home (through the front door) and heard banging and loud noises. He is making me something. Only
5 more days
until I find out what it is!