For the month of September,
Jake was Agent of the month
. His prize was 2 club seats at the
seahawks game
. It was rad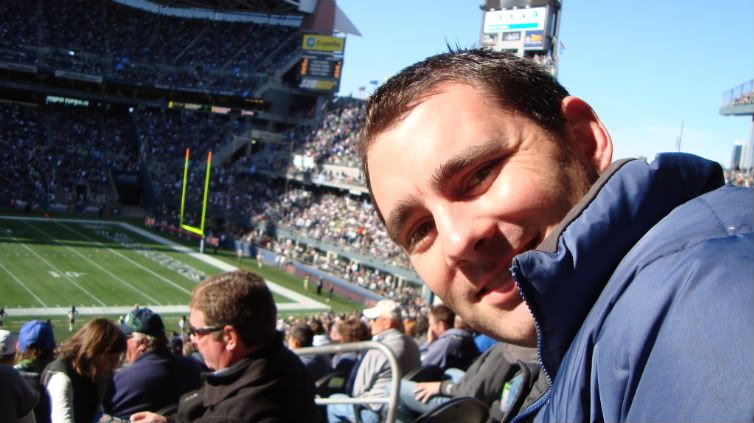 You can see how many people are in Quest Field.....
pretty much all of them
were drinking the $8.50 beer. I wanted to throw up because it smelt so bad as we were leaving.
**Right now is were I would normally go off on a tangent on how (stupid, crazy, dumb, weird, disgusting, smelly, ridiculous, and nasty) beer smells and makes people act....but I might offend someone, so I will refrain from stating the obvious.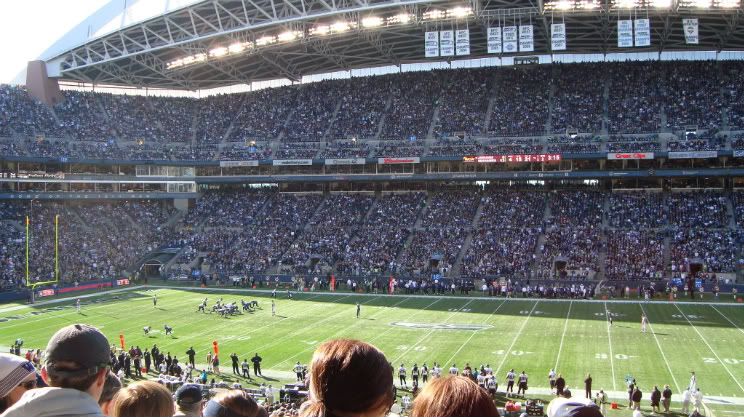 But we won and I got to sport an awesome
Am
fam
hat
(so it made the smelly beer drinkers worth it)