I first met my (potential) Uncle William when Aunt Kristy brought him to the
annual Heap Family Reunion.
We
thought he was cool. When I say
"We"
I mean my sister
Montana
and my two cousins
Raven

and

Ciara
.
We
hung out all summer long and usually counted down the days until the reunion.
Well, potential Uncle William became my Uncle William and drives trucks for a living. One time he took Aunt Kristy with him on
a long journey to Seattle
. She came back with a really nice yellow raincoat. I was jealous.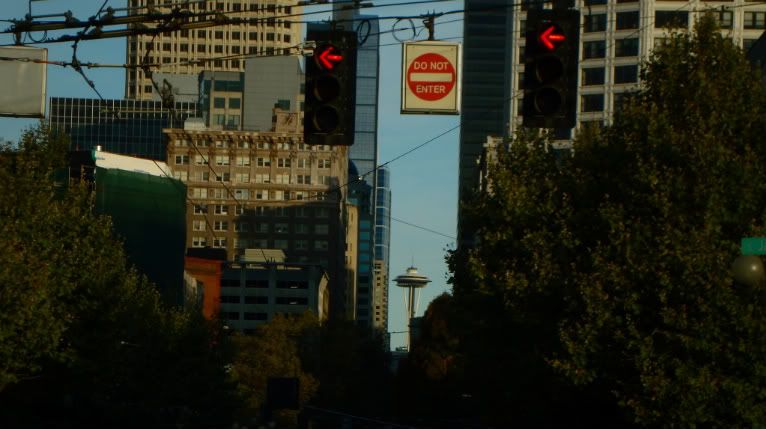 I live near Seattle now. I don't have a
really nice yellow raincoat.
People in Seattle don't wear raincoats or use umbrellas (They are only sold to the tourists). You wouldn't be considered a true
Seattlite
if you gave into the weather. (Plus it would just be a pain to carry around an umbrella because on days like today, you would get WET regardless of what you were wearing or holding over your head.)
Plus, you get used to it. The weather is like this for the next few month....but it feels like eternity.
Wish me luck while I battle out eternity.