My inlaws live on a couple of acres. This past halloween they decided to have a spook trail and made some pretty awesome things. One of the things they made was this graveyard: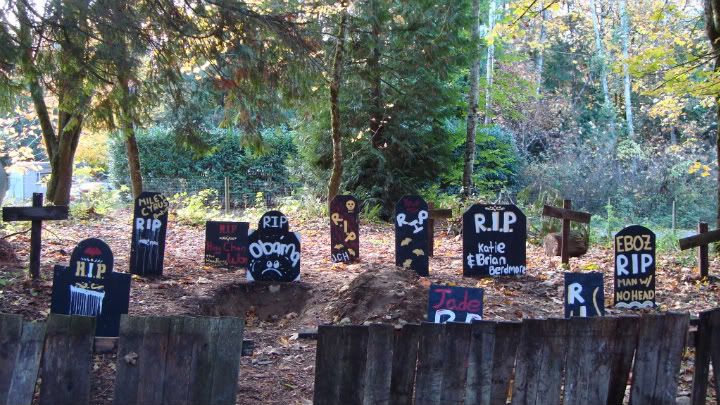 When halloween was over, they took down all of the decor and headstones.
Jake and I like to ride our quads on their property..... so we took them for a spin on Thanksgiving.
Jake crashed into the hole they didn't fill in: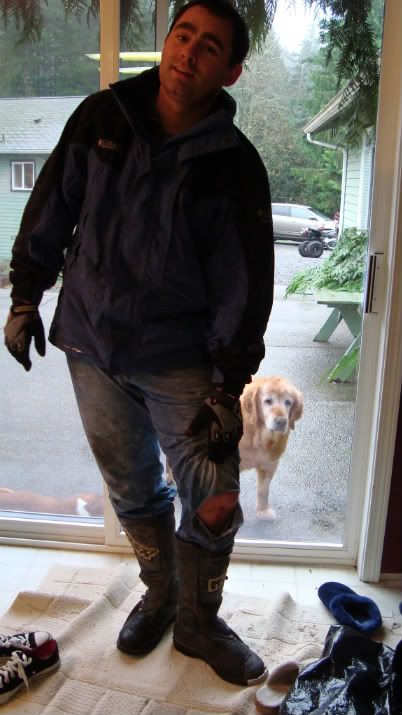 And he got real dirty: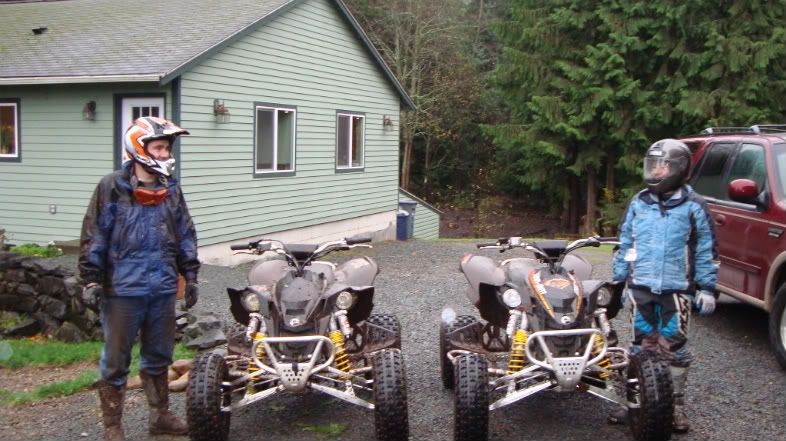 But the best is yet to come. We were playing with
Brianna's smile detection feature on her camera....you might wet your pants
as soon as I get my hands on those pictures.
Hopefully I can post
them soon!