Being Santa is hard sometimes. Jake has mentioned several time throughout the past year that he needs a new drill. So when Costco is having an insane deal on them, it is hard to hide his gift. So he puts in under the tree and I inform him that I will need to wrap it. He complains a tad, but its hard to change my pregnant mind.
I walk away for .2 seconds and he has the entire box opened and everything is out.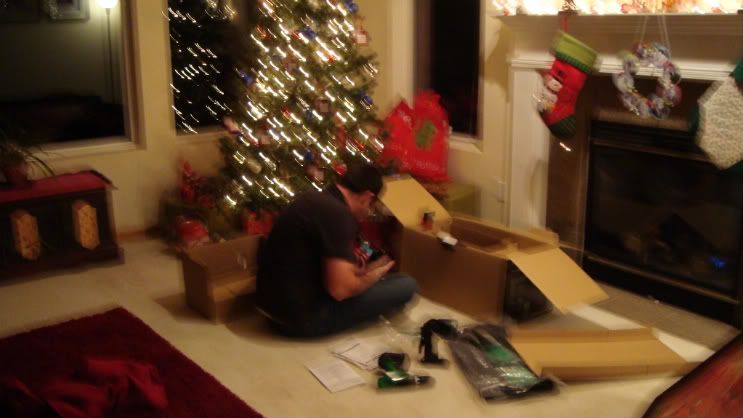 I didn't even wait for the camera to focus. I had to catch him in the act.