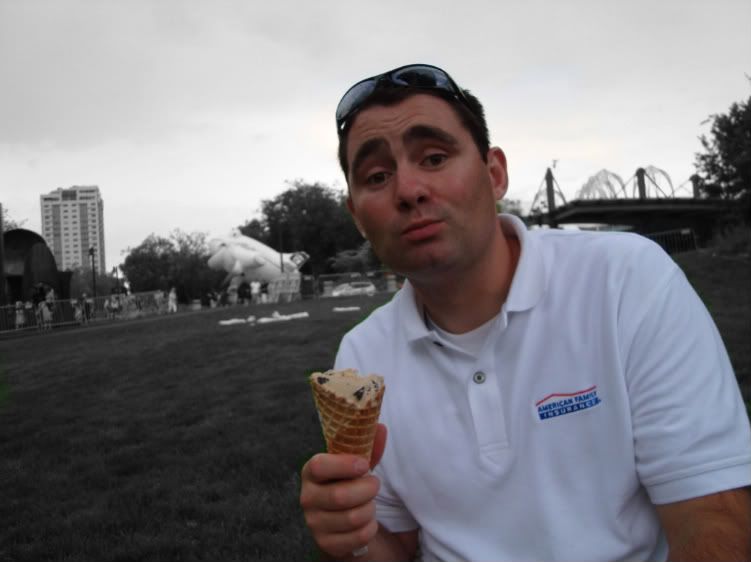 There are time when we all get lost in out thoughts. Sometimes we do more thinking than doing....like today.
It has been a little hard for me to sleep lately. While I am lying awake, Jake will roll over and rub my tummy. It is cute when I am lying on my other side and he rubs my butt. Either way, I know he loves me more than anything. This morning he offered to let me stay home. I know just as well as anyone that Fridays are one of the busiest days of the week. I still went to work but my brain had been taken over by thoughts, and I didn't get much done.
Thoughts of marriage. I am one lucky girl to have Jake as my husband. All those jokes about men 'riding on their wife's backs' to heaven is bologna. He is the better half of this relationship. He seriously is everything I need and want in a husband.
Thoughts of motherhood. Jake takes much pride in the fact that he is going to be a Dad soon. He tells pretty much everyone that comes into the office (I think he got that from his mom!). In turn, it makes me proud to think I will be a mom.
Thoughts of others. There is an AMAZING woman that works in our office building....she has the biggest heart ever. She spent her Thanksgiving serving the homeless and is always donating her time and efforts to help the poor and homeless. This year she signed us up to sponsor a family for Christmas. A single mother of 4 girls. We split the family with other people willing to help and I can't stop thinking about them. Jake and I did the shopping for the 3 youngest girls and felt so much love for these strangers. They have so little and need so much. I just can't stop thinking about how grateful I am for everything I have. I am not only grateful for my 'things,' but I am so grateful for my knowledge and health.
While I thought, I hardly accomplished a thing. Jake took me to lunch and then let me go home. As soon as I got home I went for a walk.
Thoughts of gratitude. Sometimes it is absolutely beautiful here. I am so grateful for these times. Just grateful to be alive, healthy, and living in America
These were some of my thoughts today.