It took a long time for Jake and I to decide when to take down our Christmas decor. We finally took it all down on Sunday and I was left with a blank canvas. I get overwhelmed at times with out almost-white walls....so it took me a long time to find what to decorate our fireplace with.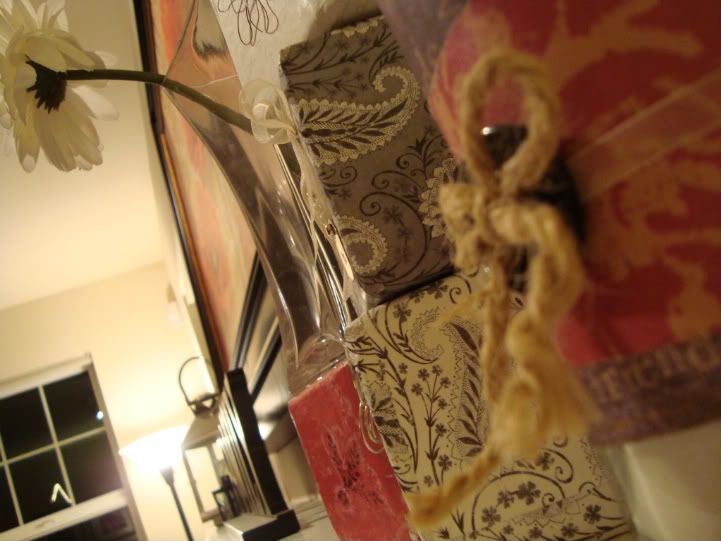 We did this all on Sunday for a reason....so I wouldn't be tempted to purchase new decorations. I challenged myself to not spend a dime and not ruin any other decorations I had going on in the house.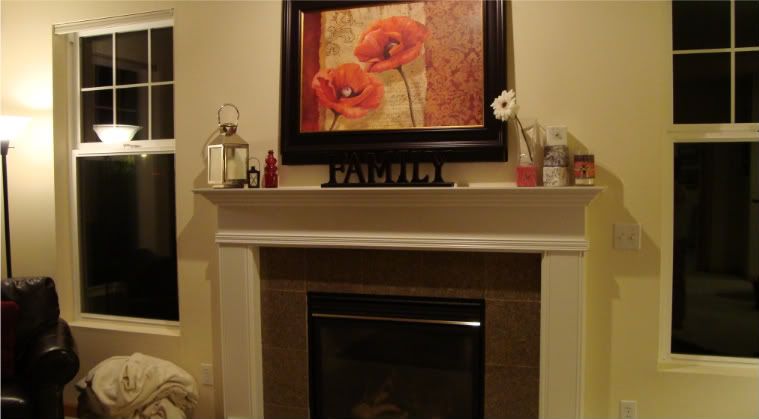 While I was engaged to marry Jake, I could hardly bridle my excitement to decorate our own place. I took myself to the DI (thrift store in Utah) and searched for stuff. I found a bag of 4 wooden blocks for $0.50. These 6 sided block were pretty cool...each side had a word and decorations to match a holiday (ex. BOO! with Halloween stuff)....but they weren't cool enough for our 2 bedroom, 1970's, wood-paneled duplex. So I covered them in scrapbook paper, shiny wire, marbles, and ribbon.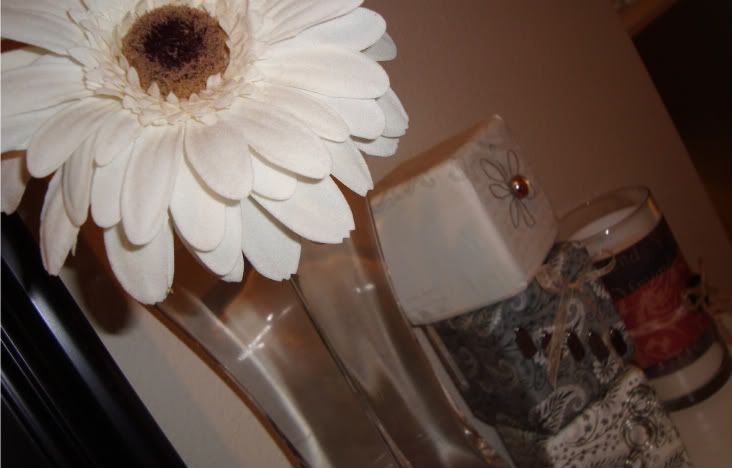 They have been a part of our decorations in each house until just recently. They were on a shelf in the craft room, but they were kicked out for some cooler stuff and were just sitting on the closet floor.
I borrowed a flower from our entryway and stole a vase from the kitchen cupboard.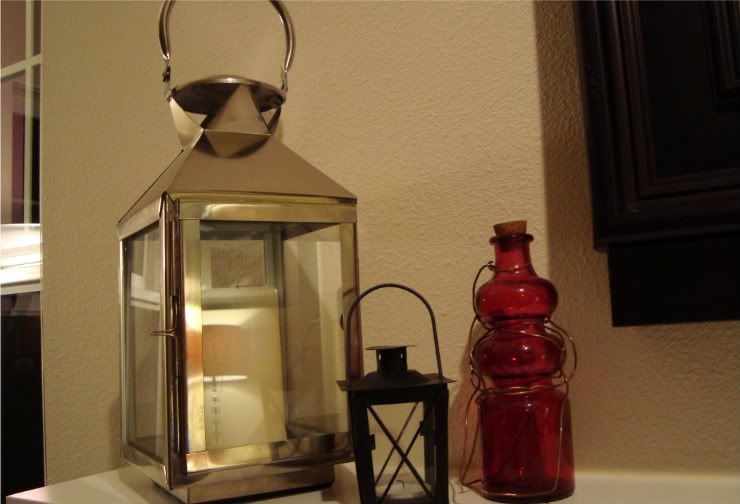 I borrowed the rest of the stuff from around the house. I sometime will buy things at the goodwill and save them for a time when I need them....like the red bottle. I got it a year ago for $0.50 and have shuffled it around. The lanterns I had in our bathroom (but they were replaced by the beautiful soaps Bridget made us)....Jake shined up the lanterns with a little WD-40 and elbow grease. The Family sign we got for our wedding and I just borrowed it from a shelf that doesn't miss it.
P.S. everyone that comes into our home asks us if we have a TV. We do! Its just behind that beautiful flower picture (above the fireplace). There is this awesome built-in cove where it sits nicely. We don't get any TV channels so we just watch movies from time to time...(so we really don't take the picture down that often).