And that's just what they'll do....in Haiti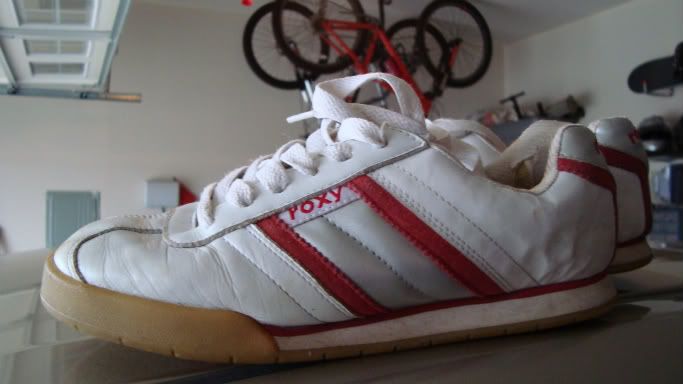 These shoes are special to me. It was the first gift Jake gave to me (besides the engagement ring/dirt bike combo). I got them for my birthday. I causally told him that I liked them a few months prior to my special day, and he remembered and delivered.
There was a girl from this area that was volunteering in Haiti before the earthquake. She died in the earthquake at the young age of 22. I couldn't imagine my life being over last year. So her dad works in Tacoma and is collecting shoes to send over to Haiti in her honor. I thought that these shoes would be good since they are special to me. They are a little worn, but they have love in them and I know someone will love them back.
If you have any shoes that want to give a little love (and you live in the area), let me know.