It has been warm and beautiful these last few days. I spent some time in the backyard weeding and this is what I found.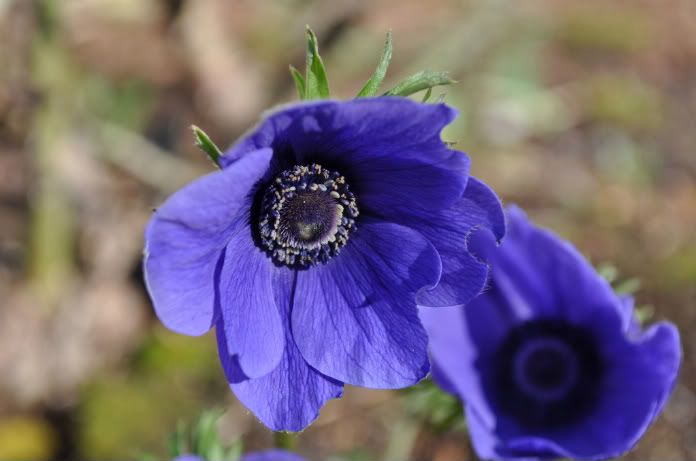 We had a big bucket sitting out there full of weeds, sticks, and yard waste.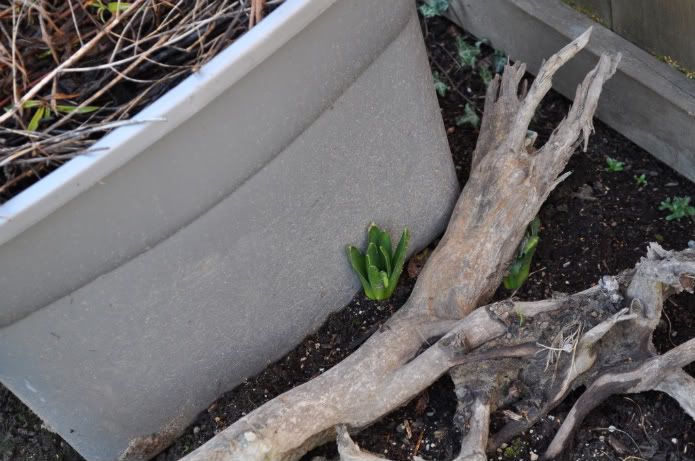 I saw some green on the side but I couldn't pick up the bucket because it had at least 20 pounds of Washington rain water in it, so I pulled it onto the grass and found this: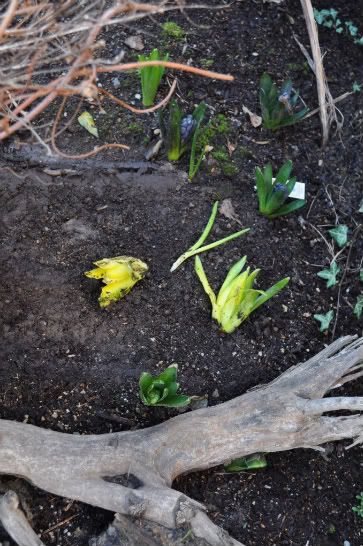 I can't believe something was actually growing underneath it. Amazing. Hopefully they will straighten up and survive....