I woke up this morning weighing a little less than the day before. Did I go the gym? No. I looked at old college photos. Hilarious. I laughed until it hurt. See: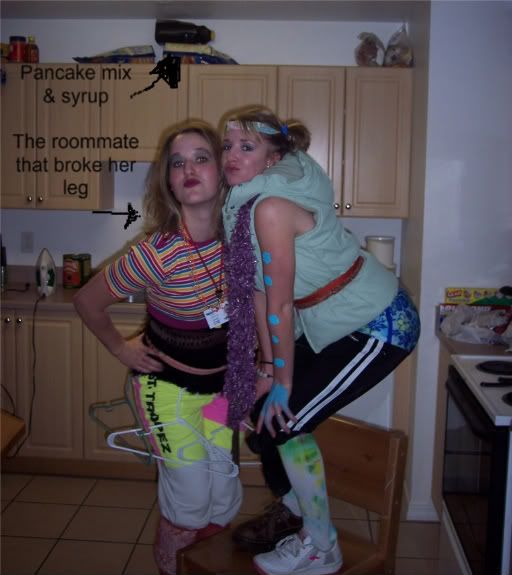 (Friday the 13th)
Anyways, while my stay at BYU-I, I had the best roommate in the world. She is beautiful, hilarious, spunky, and spiritual.
Living under the gray/snowy sky for too many months, early spring brought great adventures. Steph had remembered this really cool place up in the Teton Mountains and we though we should take a road trip.
Early Saturday morning we packed lunches and headed for the mountains. Turn after turn we found ourselves on a snow-packed back road. Being brave, we pressed onward. (dumbest thing we could have done!) We ended up getting stuck in the snow. Stuck so bad. So bad the tires just spun...and spun.
We got out of the car, assessed our situation.....and started the walk back to the nearest road.
We made some jokes, laughed off our worries, made a short documentary, and backtracked our route. We hadn't seen any other cars all day. I am sure we each said a few silent prayers because within 20 minutes a truck comes down the road.
They ended up pulling my car out of the mess we got it into, and we headed home.
Prayers were answered, memories made, and lessons were learned that day. Looking back I label it as a miracle. That truck was the only other vehicle we saw all day and they admitted they were just out on a random drive. Lucky for us they had everything we needed to get un-stuck.
Thanks for college, thanks for the good memories, and thanks for miracles!